Unity Hotkeys – the most common keyboard shortcuts
Download the shortcut list as a pdf here
---
THE DEFAULT SHORTCUTS:
---
Tools
   Hand tool
   Move tool
   Rotate tool
   Scale tool
   Rect tool
   Unified tool
   Toggle Pivot/Center
   Toggle Global/Local
   Vertex snap
   Grid snap
---
Scene Navigation
   Orbit
   Drag
   Zoom (or use the the scroll wheel)
---
Scene file management
   New scene
   Open scene
   Save Scene
   Save as
---
Edit
   Create empty GameObject
   Duplicate
  Undo
   Redo (shift+cmd+Z on Mac)
   Cut
   Copy
 Paste
   Select all
   Invert selection
   Deselect all
   Find object
   Move object to view
 Delete
---
Play/pause
   Play (toggle)
   Pause (toggle)
   Step
---
Quick views
   Frame selection (center view on selected object)
   Locks the scene view camera to selected object
  Maximize/minimize window
---
Build the game:
   Build and Run
   Build settings
---
Animation window only:
   Play (toggle)
 Next frame
   Previous frame
   Next keyframe
   Previous keyframe
   First keyframe
   Last keyframe
   Select key
---
THE SHORTCUTS MANAGER
You can also create your own shortcuts. Open the Shortcuts Manager from Unity's main menu:
On Windows and Linux, select Edit > Shortcuts.
On macOS, select Unity > Shortcuts.

---
Print on any printer. Available in 3 different styles:
1. Color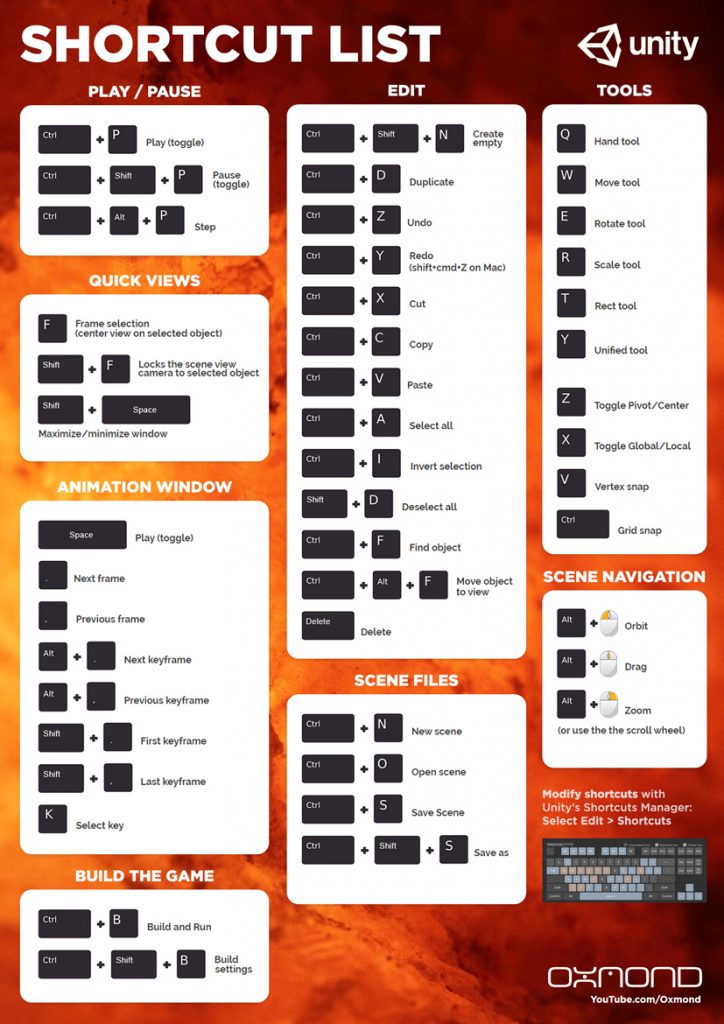 2. Grey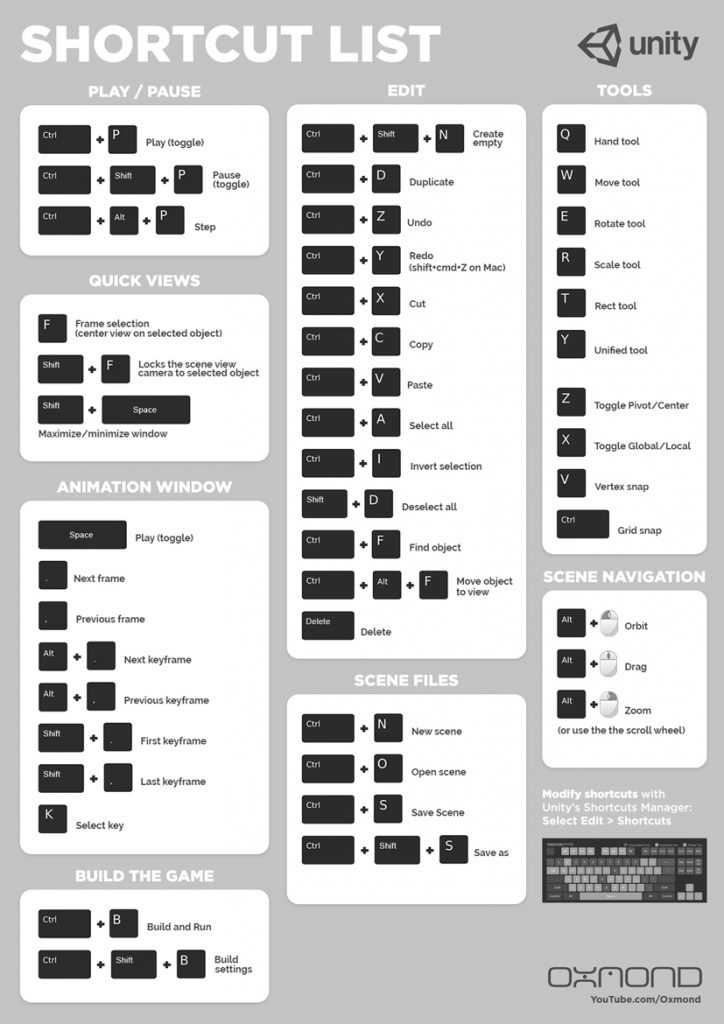 3. B/W (Black and White)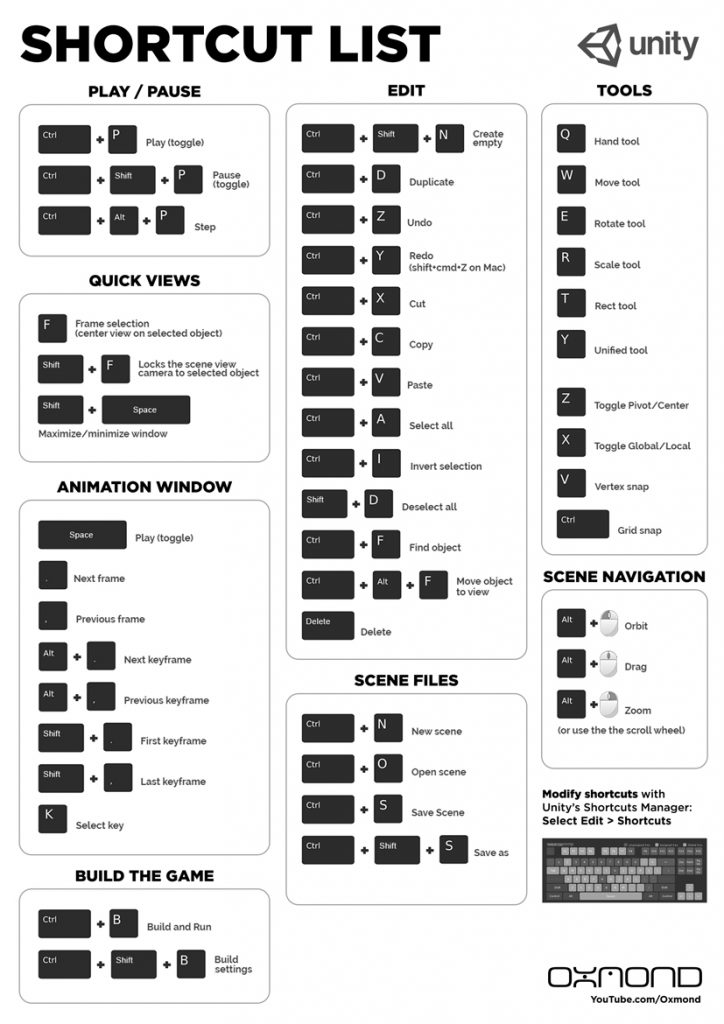 Download the shortcut list as a pdf here
---
😷👕 Need a face mask / developer T-shirt? Drop by our shop and get a 20% DISCOUNT on your first purchase by using the discount code OXMONDSALE. Click here:
https://shop.oxmond.com/discount/OXMONDSALE